Latest News and Updates
Croxteth Hall 10km- Sunday 18th October 2015
October 25, 2015
We got a team together to support the Newborn Appeal at the Liverpool Woman's Hospital, we did this in memory of Arran Edward Robson who spent 7 days there but unfortunately didn't make it. We were doing this to support his brave Dad Scott and Mum Lizzie as they and friends raised an amazing £8000 for the appeal.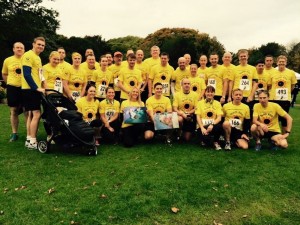 Harians Wall 69 Mile Ultra & Lakeland 50 miler
A tough Summer of running in 2015 saw Paul Witt and myself take on 2 massive Ultra's 5 weeks apart. We raised over £3000 for MAMAAcademy and it was a great adventure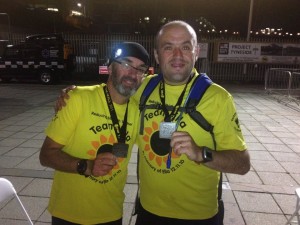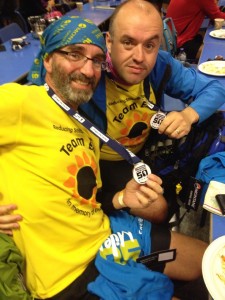 Charities we're helping in 2015
March 3, 2015
For our first 3 team events of 2015 we'll be supporting Duchenne Now
http://www.duchennenow.org/
March 29th – Liverpool Half Marathon
April 19th – Manchester Marathon
May 3rd – Spring 10km
Then on June 20th we'll doing the 69 mile Hadrian's Wall Ultra and 5 weeks later on the 25th July we'll be doing the Lakeland 50 mile trail Marathon.
For these 2 events we'll be supporting the MAMAacademy -
http://www.mamaacademy.org.uk/
Plans for 2015
October 8, 2014
We already have plans in place for 2015, have a look at some of them and let us know if you fancy joining us -
March – BTR Liverpool Half Marathon
April – Manchester Marathon
April – Southampton Half Marathon
May – Liverpool Spring 10km
June – Liverpool Rock n Roll Half or Full Marathon
June – Hadrians Wall 69  mile Ultra Marathon
July – Lakeland 50 mile trail Ultra Marathon
August – Big fun run Liverpool 5km
More will be added during the year but this is what's on the radar now. Please feel to join the #sunflowerarmy
Croxteth Hall Beat the Reaper 10km – Sunday 19th October
Team Ella are one of the charity partners for this great event. We have a team of over 20 runners for the day can't wait for it. It should be a great end to a very busy 2014 #sunflowerarmy
Royal Parks 30 mile Ultra Marathon
On Sunday 12th October Ella's Daddy will be taking part in the Royal Parks Ultra in London. He will be again raising awareness of Stillbirth and vital funds for Tommy's Baby Charity
Great North Run – Sunday 7th September 2014
September 2, 2014
We are delighted to have a team of runners in this event for the 2nd year. This year we're taking part as part of our efforts to raise as much money as possible for Tommy's Baby Charity. A huge thanks to our team of runners – Ian Burgess, Darren Dundas, Leigh Swanick, Owen Parle, John Merrigan, Paul Witt, Jennifer Houghton and of course myself! Go Sunflower Army

Hadrian's Wall 69 mile Ultra Marathon
June 25, 2014
Delighted to say that myself and Ella's Uncle Matt completed the gruelling 69 mile run across Hadrians Wall in 16hrs 15 mins. It was an amazing adventure and thank you all so much for the support during this journey. We met some amazing people and managed to raise an astonishing £4000 for Tommy's baby charity, that helps with all the post run pain.
Liverpool Rock n Roll Half & Full Marathon Teams
June 5, 2014
A huge well done to both our teams who took part in the Liverpool Rock n Roll full and half marathon's on Sunday 25th May. They all did amazing and raised loads of money for the MAMAacdemy #sunflowerarmy
Hadrian's Wall Ultra Marathon – 69 miles coast to coast in 2 days
May 1, 2014
On Friday 21st of June Ella's Dad and Uncle will run coast to coast 69 miles across Hadrian's Wall in 2 days. This is by far the biggest challenge they've ever undertaken. They will be raising money for Tommys Baby Charity for this event, Tommys offer support and advice for Mums to be and also undertake research into the causes of stillbirth. If you would like sponsor us on this journey please see the attached JustGiving link, thanks
http://www.justgiving.com/Team-Ella4